Hundreds of tech companies across the world gather every January in Las Vegas to show off their best tech gadgets at CES, previously called "Consumer Electronics Show" the biggest gadget show of the year. Sometimes demos showcased and products at CES don't reflect a technology you look forward to buying near in the future, the show does offer some insight into where tech giants are putting their resources and time.
If you're a kind of person looking for what the best is and you don't care about the rest, you've arrived at the right place. Here we've assembled a list of top tech gadgets of 2018 you can get your hands on. So, let's get started without any further ado.
1: Dell XPS 13 (Laptop)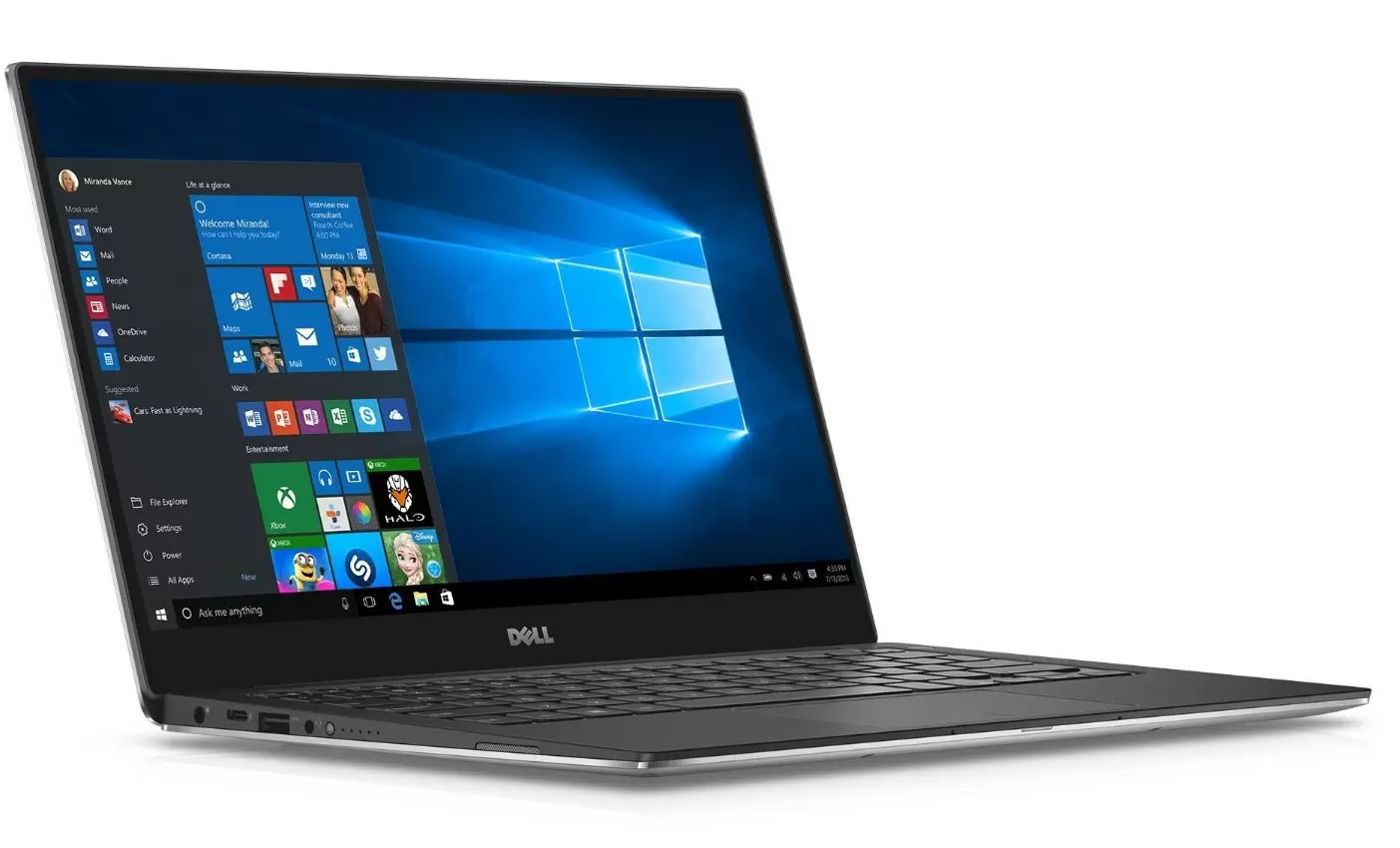 Key Features:
Operating System: Windows 10 Home
CPU: Intel Core i3 – i7
Graphics: Intel HD Graphics 620
Screen: 13.3-inch FHD (1920 x 1080) – QHD+ (3200 x 1800)
RAM: 4GB – 8GB – 16GB LPDDR3
Storage: 128GB – 512GB SSD
The Dell XPS 13 is absolutely ranked the best laptop as well as best Ultrabook for great reason. It has been enamoring numerous users with the "design marvel" which is the Infinity-Edge display. The XPS 13 achieves the inspiring task of decent 13.3-inches screen into an 11-inches frame.
It's lightweight and manages a long-lasting battery life of more than seven hours when watching videos.
2: LG C7 OLED Series 2017 (Television)
Key Features
Tuner: Freeview Play
4K: Yes
Screen: 55-inches – 65-inches
HDR: Yes (HDR10, HLG, Dolby Vision)
Panel Technology: OLED
Smart TC: WebOS
3D: No
Looking for dazzling pictures at a reasonable price, look no further and put OLED back on top. It's available in 55-65 inches versions and is able to raid a fine balance of industry-leading OLED technology, but it won't leave a dent in your wallet.
It also boasts a greater brightness and light control as compared to its predecessor. Moreover, it features OLED's extraordinarily dark blacks without compromising on great peak light performance.
In addition, 4K powerhouse will deliver stunning performance via self-illuminating pixels at a price which plenty of uses than ever before can afford.
3: Samsung Galaxy S8 (Smartphone)
Key Features
Operating System: Android 7 Nougat
Weight: 155g
Screen Size: 5.8-inches (1440 x 2960)
CPU: Exynos 8895
RAM: 4GB
Storage: 64GB
Battery: 3000mAh
Rear Camera: 12MP
Front Camera: 8MP
Samsung Galaxy S8 is undoubtedly a perfect smartphone on the market for a wide number of reasons. The phone has shattered all the benchmarking tests, and it sports an exquisite camera and strong battery. Also, a screen is in a league of its own.
Though Samsung Galaxy 8 is a year-old device, but it's a perfect choice to buy. If you're hunting for upcoming tech gadgets of Samsung, you should wait a bit longer to get your hands on Samsung Galaxy Note 9.
4: New iPad 2017 (Apple Tablet)

Key Features
Operating System: iOS 10
Weight: 469g
Screen Size: 9.7-inches (1536 x 2048)
CPU: A9
RAM: 2GB
Storage: 32GB – 128GB
A microSD Slot: No
Battery: Approx. 8,800mAh
Rear Camera: 8MP
Front Camera: 1.2MP
Sharp 9.7-inches stunning display, gorgeous design and A9 chip are few of the reasons you should go for New iPad 2017. There's nothing to be worried in terms of cost as it's not going to break your bank.
Despite it's not doing anything ground-breaking, but it's a solid update on an already five-star device without a doubt, and at a much more pleasant price.
It features 32GB of onboard memory instead of Apple's typical 16GB and considering it's inexpensive than the entry-level iPad Air 2.
5: Moov Now (Fitness Tracker)

Key Features
Screen: No
Heat Rate Tracker: No
Waterproof: Yes
Activity Tracking: Yes
GPS: Yes, Through Phone
Battery Life: Six Months
Compatibility: Android/iOS
The Moov isn't having bells and whistles nor would it associate you with a fitness tracker, but indeed it has a cheap price tag and six-month battery life. Yes! You read that right: six months.
The long-lasting battery enables you to track your steps, your sleep, your fitness, your running techniques and an entire lot more. Thought it's an unconventional fitness tracker, but it's a great one.
6: Nikon D850 (Digital Camera)

Key Features
Sensor Size: Full-frame CMOS
Resolution: 45.4MP
Lens: Nikon F-mount
Type: DSLR
Viewfinder: Optical
Screen Size: 3.2-inches tilting touchscreen 2,359,000 dots
Continuous Shooting speed: 7fps
Movies: 4K
The device is loaded with a brilliant 45.4MP full-frame sensor produces exquisite image quality, and that's where the story starts.
Nikon D850 is powered by a sophisticated 153-point AF system and 9fps burst shooting speed. The camera is just as home shooting wildlife, landscape, and portraits. We think it could perhaps be the most experienced camera we've ever seen.
7: HTC Vive (VR Headset)

Key Features
Screen Resolution: 2160 x 1200
Compatibility: Windows
Field of View: 110 Degrees
Play-Space: 13 x 13 Feet
Controllers Included: Yes
Weight: 470g
If you're looking for the best VR headset, HTC Vive is a right answer. The controls are instinctual to use, the resolution is unbelievable, with a 1080p screen per eye and the base stations enables you to play in a space that's 13 x 13 feet in size.
However, prices are significantly higher, but it's the best first-generation VR headset around.
8: Apple Watch 3 (Best Smartwatch)

Key Features
Operating System: WatchOS 4
Compatibility: iOS
Display: 1.53-inches OLED
Processor: S2 dual-core
Band Size: Varies Radically Per Watch Size
ROM: 8GB – 16GB
Battery: 18 Hours
Charging Method: Wireless
IP Rating: IPX7
Apple Watch 3 looks quite similar to anyone who has the Apple Watch 2. It's loaded with the same frame with different innards, but those innards make all the difference.
Apple Watch 3 is waterproof, has GPS capabilities and looks gorgeous on the wrist.
Final Words
So mentioned above are the new tech gadgets of 2018. Just have a look on these top 8 gadgets and read their description. You'll come to know about their workings and even for more details; you can simply Google these devices. We hope you like this post and we look forward to reading your comments but don't forget to share.